Emergency declared in Sri Lanka; Prime Minister Ranil asks army and police to 'restore order' after protesters broke into his office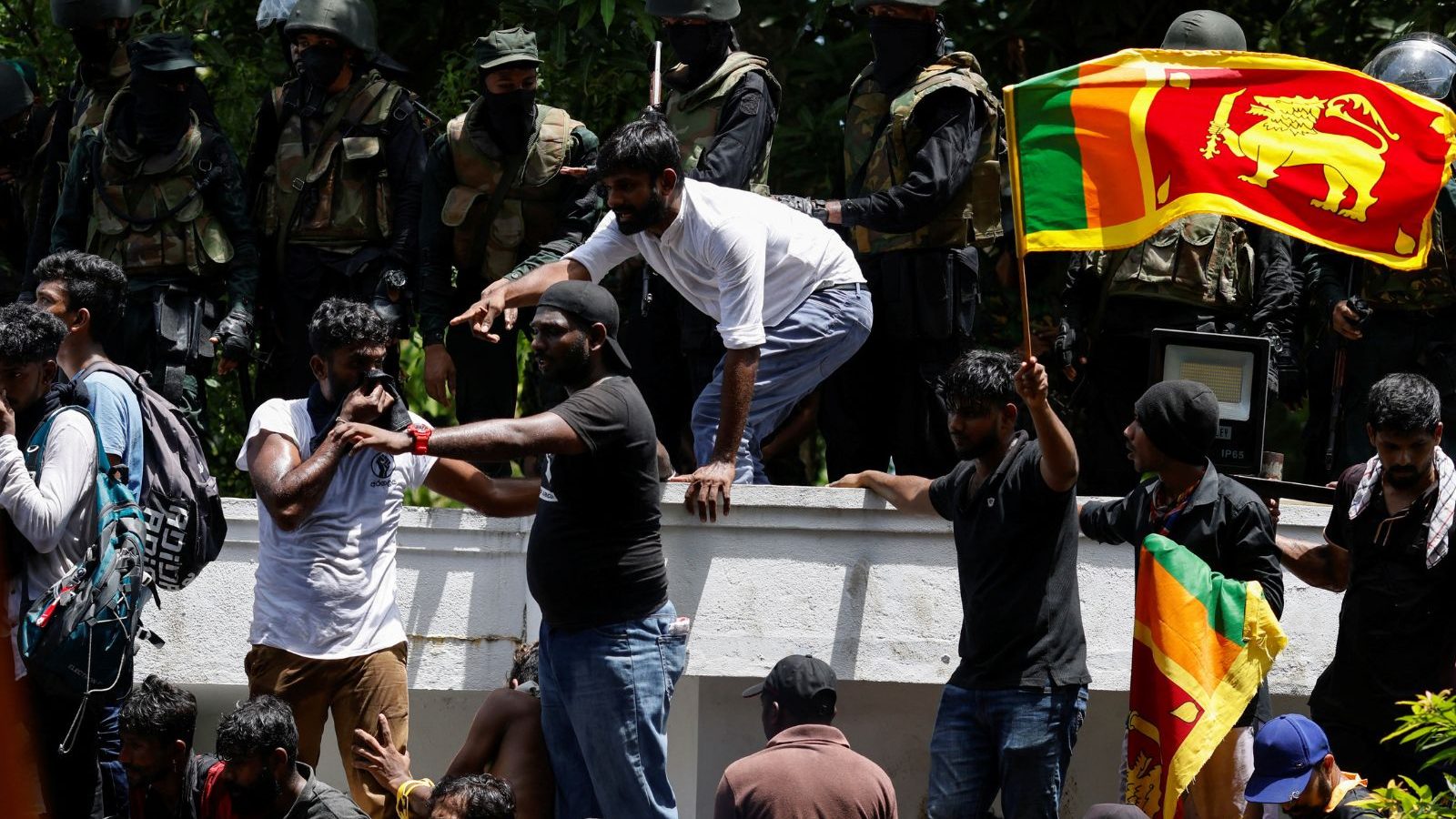 Read more
called on the public "to have faith in the parliamentary process we have set out to appoint a new president on the 20th and be peaceful."
Earlier in the day, Sri Lanka declared a state of emergency as thousands of anti-government protesters stormed the office of Sri Lankan Prime Minister Ranil Wickremesinghe, hours after he was named president. acting
Wickremesinghe called on the military and police "to do what is necessary to restore order", he said in a televised statement on Wednesday after protesters stormed his office. The protesters "want to prevent me from fulfilling my responsibilities as interim president", he added. "We cannot allow the fascists to take over."
As president, Rajapaksa enjoys immunity from arrest and he reportedly wanted to travel abroad before stepping down to avoid the possibility of being detained.
He, his wife and two bodyguards were the four passengers on board an Antonov-32 military plane that took off from Sri Lanka's main international airport, immigration sources told AFP.
Rajapaksa was due to step down as president on Wednesday to make way for a unity government, after thousands of protesters stormed his official residence and that of the prime minister on Saturday to demand their ousting.
The president has not been seen in public since Friday. Parliament will elect his replacement on July 20. The Rajapaksa family, including former Prime Minister Mahinda Rajapaksa, has dominated politics in the country of 22 million people for years and most Sri Lankans blame them for the current problems.
The tourism-dependent economy has been hit hard by the Covid-19 pandemic and a drop in remittances from overseas Sri Lankans, while a ban on chemical fertilizers has hurt agricultural production. The ban was later overturned.
The Rajapaksas implemented populist tax cuts in 2019 which affected public finances while dwindling foreign exchange reserves reduced imports of fuel, food and medicine.
Gasoline was severely rationed and long queues formed outside shops selling cooking gas. Headline inflation hit 54.6% last month and the central bank has warned it could hit 70% in the coming months.
Mahinda Rajapaksa, the president's brother, resigned as prime minister in May after protests against the family turned violent. He hid in a military base in the east of the country for a few days before returning to Colombo.
Protests against the government have been simmering since May, but erupted again last Saturday when hundreds of thousands of people stormed into Colombo and occupied key government buildings and residences.
On Tuesday, immigration officials prevented another brother of the president, former finance minister Basil Rajapaksa, from leaving the country by plane.
It was unclear where Basil Rajapaksa, who also holds US citizenship, was trying to go. He resigned as finance minister in early April amid heavy street protests over fuel and food shortages, and left his seat in parliament in June.
Earlier on Monday evening, Rajapaksa and his brother Basil, also a former Sri Lankan finance minister, were turned away at Colombo airport as they attempted to leave the country amid growing anger at the powerful family for mishandling the worst economic crisis. There is no official confirmation of Rajapaksa's departure from Sri Lanka yet.
(with agency contributions)
Read all the latest news, breaking news, watch the best videos and live TV here.