Marcos Rojo returns to Manchester after loan from Estudiantes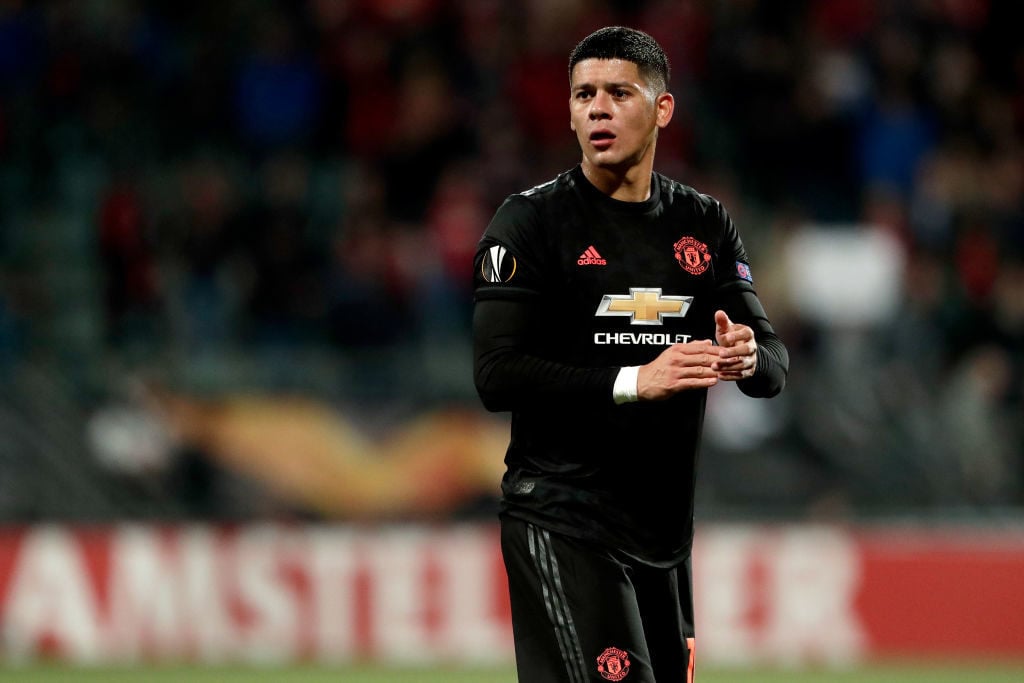 Eight months after Manchester United sent him around the world on loan, Marcos Rojo is back in the UK.
Rojo posted a picture on his Instagram page with his family after flying to Manchester on Thursday.
He had been loaned to Estudiantes in Argentina, where sporting director Juan Sebastian Veron signed him.
Unsuccessful loan
Rojo's loan spell at Estudiantes went like most of his time at Manchester United. He missed most games due to injury.
In fact, Rojo was only able to make one appearance, playing 90 minutes in a 2-1 loss.
He then had another injury scare before Argentine football followed Europe and was stuck in early March.
Rojo's loan deal actually expired at the end of June but United allowed him to stay in Argentina as there was no role for him in the Red Devils squad at the end of the season.
Speaking to an Argentinian outlet infobae earlier this month, Rojo explained: "I spoke to Solskjaer, the coach, about two weeks ago because I had to return to England.
"He said to me: 'Look, now the season is over and everyone has a few days off. Then we're going to play the Europa League… I'm not going to count on you because you haven't trained for four month ".
Rojo added regarding his future: "My idea is also to try to stay at Estudiantes. I played a game, I got injured and all that happened. That's why I will see in September if the loan can be extended and continue for a few more months.
For now, Rojo is back at Manchester and United will try to sell him permanently.
He actually made nine appearances for United in the first half of the season, including the Carabao Cup win over Chelsea at Stamford Bridge.
Rojo, 30, under contract until 2021. This window and January are the club's last windows to sell him.
The difficulty is finding a club willing to match his salary. The Times reported last year that he was earning £8.3million a year, or £160,000 a week.
Unless United keep him as a back-up option, Rojo could end up being loaned out again.