"There's no one in Hollywood with the skills or the ability to do what I do"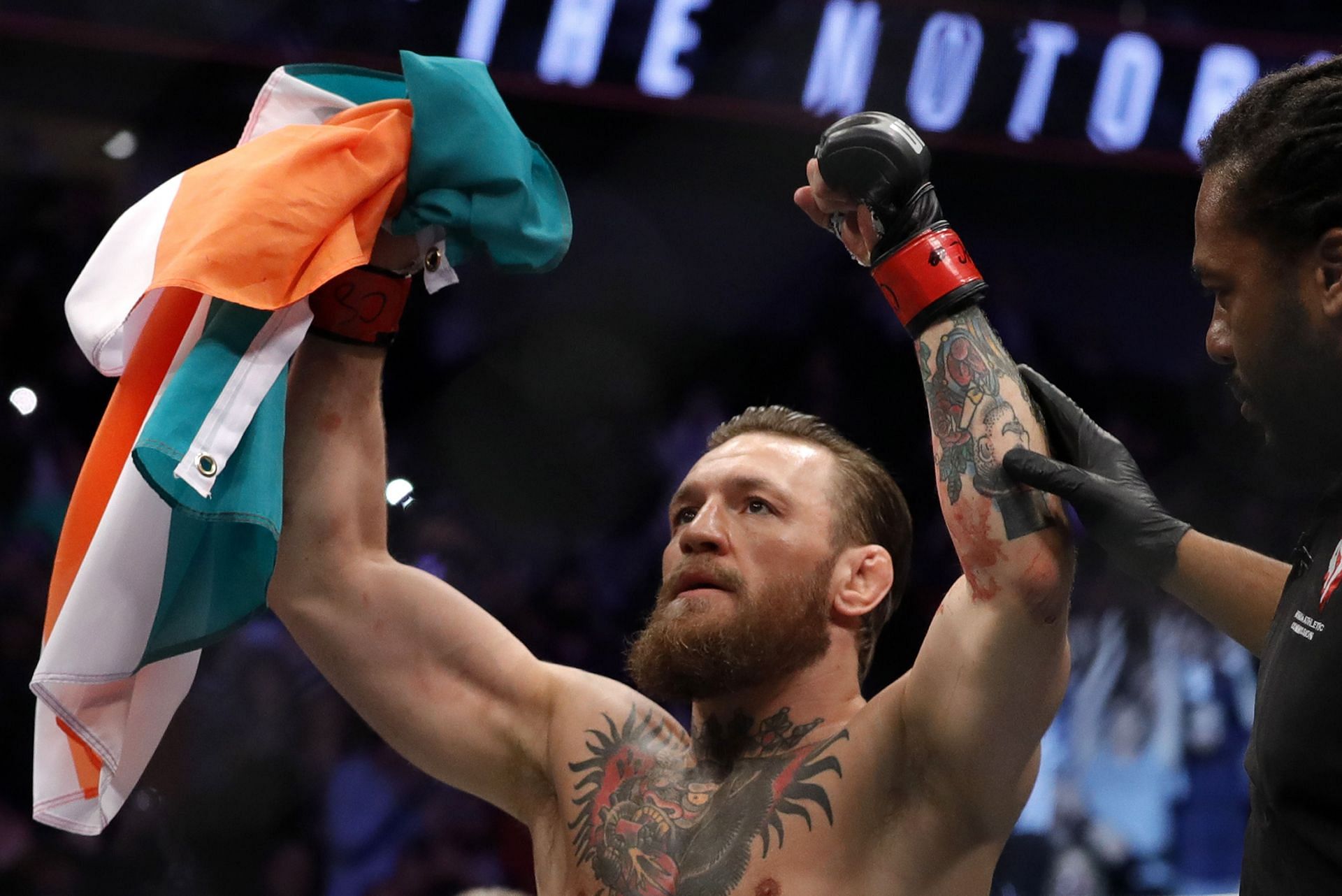 Conor McGregor is convinced that his next film Relay starring Hollywood luminary Jake Gyllenhaal would win numerous awards and break all box office records. "The Notorious" will be cast alongside Gyllenhaal, who appears to be the main protagonist.
The former UFC two-division champion got into a frantic fight on Twitter, posting several tweets ranging from future fight plans to details about his next film project. In one such tweet, McGregor boldly stated that his contribution to the upcoming film is beyond compare:
"No one in Hollywood has the skill or ability to do what I'm doing in this movie 'The Roadhouse'. Box office records. Awards."
Conor McGregor will make his big screen debut in the 1989 action movie remake Relay, which is directed by Doug Liman. Filming for the film began in the Dominican Republic on August 23, 2022.
Although there is little information available on the Irishman's role in the project, the 34-year-old offered his fans a glimpse of the filming of the film. As far as we can tell, the premise of the film is apparently that a former UFC fighter runs into trouble while working at a truck stop in the Florida Keys.
---
Conor McGregor Says He'll Have Multiple Fights Before Road House Releases
Relay, an upcoming action movie under Amazon Studios, will mark the start of Conor McGregor's acting career. After venturing into several successful business ventures and selling a majority stake in his whiskey company, Proper No. Twelve to Proximo Spirits, McGregor will now grace the big screen in a completely different role.
However, a much-anticipated return to fighting remains the most pressing matter for the Irishman. As much as he loves the empire he's ardently built outside of the fighting game, competing in the spotlight remains his highest priority.
Conor McGregor, who is recovering from a horrific leg injury he suffered in his third fight against his rival Dustin Poirier at UFC 264, has been aiming for a comeback in 2023. During a recent Twitter spree, 'The Notorious' claimed he would return to fighting once filming for the next film is complete. He also added that he envisions several fights inside the octagon even before the movie hits the big screen:
"I feel crazy confident. Calm. Detached from emotion. Aware of what I need to do and get there. Visualization. I see everything. Clear. This movie is ending, I'm back. I'll have many fights done as this movie comes out."